Why Choose Us And Not Them?
We at No More Odor have years of extensive experience in odor remediation. We will not lie, distort the truth, honey/sugar coat things, etc… We are fully licensed and insured. When we treat a home, business, office, hotel, condo, etc… for odors we utilize several large Ozone Generators while others will often just use one or 2 small machines for approximately 6 hours blowing the ozone into the HVAC Air Handler expecting to treat the whole structure; while we on average will operate our Ozone Generators 16-24 hours continuous.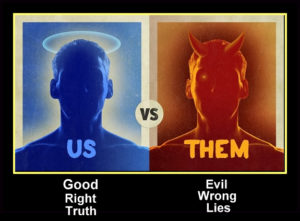 What they consider a whole home odor remediation we at No More Odor consider that an HVAC AIR Handler Duct Sanitation; approximant time for our HVAC Duct Sanitation is 5 Hours and will quite often remove lite nuisance odors from within the home or business as our Ozone Generators are very powerful omitting Ozone.
When the others treat vehicles they only do it for 20-30 minutes the industry standard, we treat vehicles on average for 3 hours.
What others do is what the industry standard is and after years in the odor remediation business we quite frankly discovered that is incorrect as that is not enough time. The Ozone output on our equipment is 3 – 4 times greater then what their equipment can generate. For others to generate as much ozone to sanitize and remove odors with their small machines they would have to operate 10-15 of them for 4-7 days continuous.
visit No More Odor or call (321) 895-4647