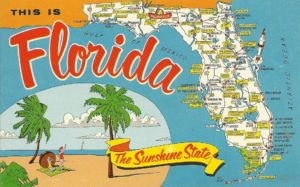 No More Odor's service area is all of Central Florida, South Florida, North Florida; some of the major cities within our service area is: Jacksonville, Lakeland, Orlando, Daytona, Ocala, Villages, Gainesville, Lake City, Vero Beach, Fort Pierce, Tampa, Naples, Miami, Palm Beach and many more cities within Florida.
Recently we been asked why are equipment does not produce a haze or fog like output as some new startup company I the Orlando, FL. Area does. The answer to that question is simple: Our equipment are large commercial Ozone Generators that emit only Ozone to remove odors and sanitize. It appears as though this other company has 1 small ozone generator hooked upped to some other contraption that emits a fog like substance thus, we suspect they are deodorizing a and not properly ozoning it. As a result, the odor will not be removed nor the home sanitized as there is a certain PPM (parts per million) ozone that must be obtained and sustained to sanitize and de-odorize. Just like purchasing an air freshener for your vehicle or home the harmful chemical fragrance that they induce will last a few hours to a few days.
No More Odor is the only Certified Ozone technicians serving Orlando and all the rest of Central Florida. We here at No More Odor specialize in removing odors thus we are honest and tell the truth. We don't provide fancy talk trying to sell you something. We even post our price's on our website providing our customers with confidence that we don't charge different price if you live in a mobile home or 7,000 sq. ft. home or are a mom & pop business or a fortune 500 business our price remains the same.